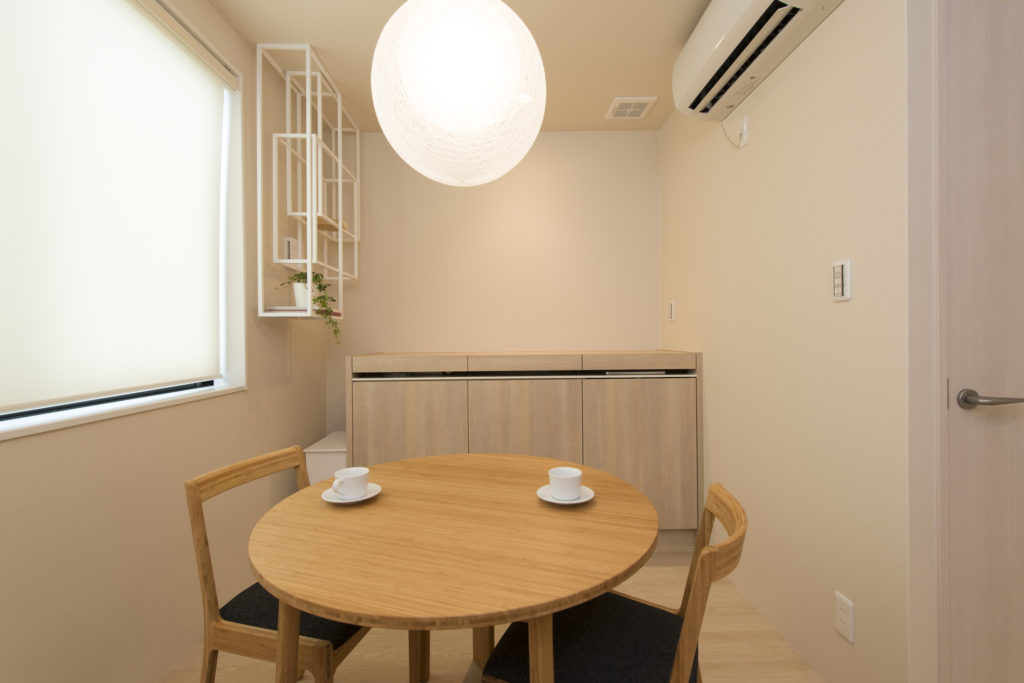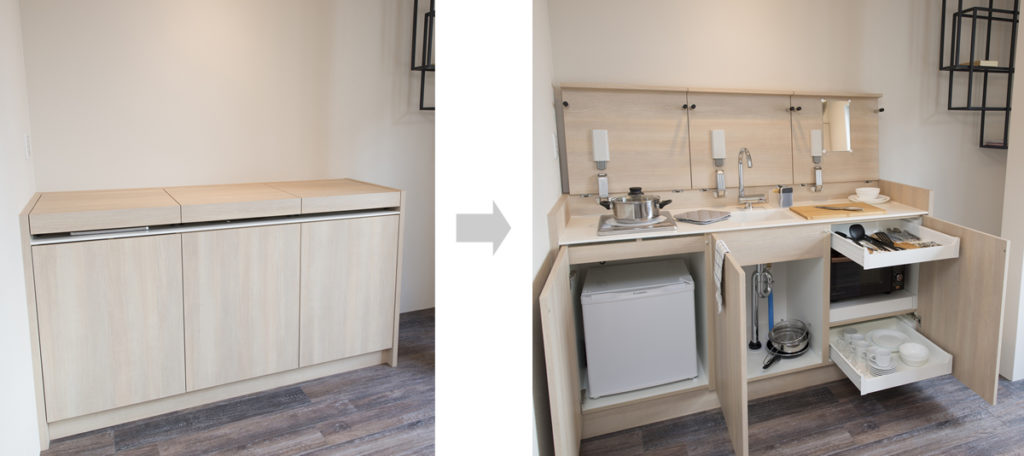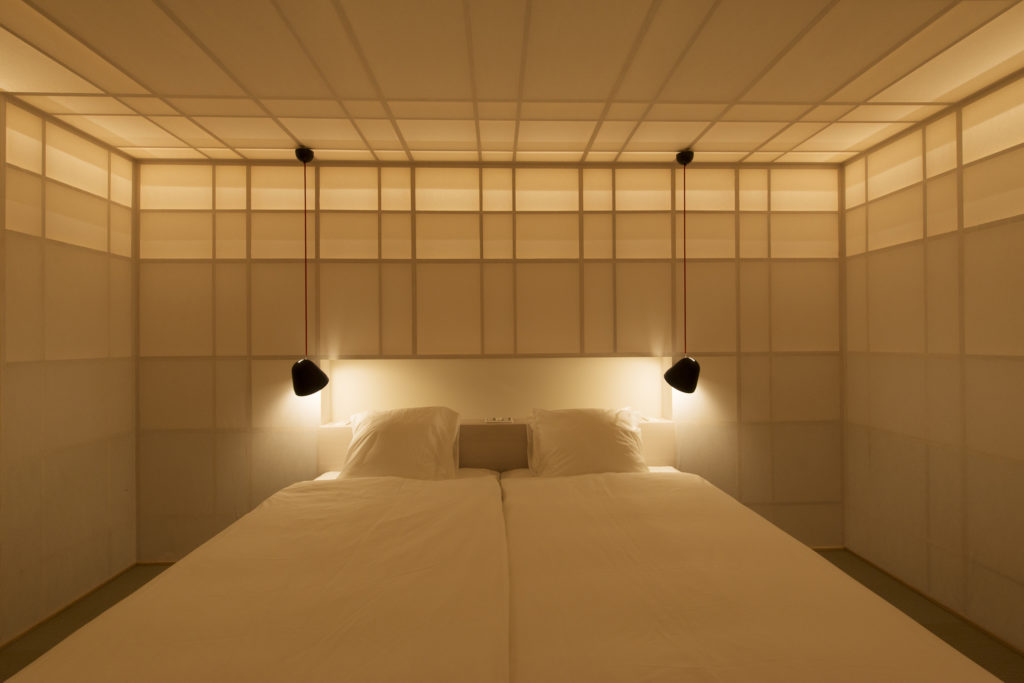 NIMON's room no. 2 Hane is a cozy, modern, maisonette apartment. The room is well lit, as it is not blocked by other buildings. The bedroom is upstairs. A noteworthy feature of this fantastic bedroom is its Japanese paper lining. The soft gradation of light will invite you to a good rest. We offer comfortable and unique experiences, representing a fusion of Kyoto's traditions and contemporary design. We hope your stay in Kyoto will be a memorable one.
We have high-quality hotel-use beds for up to four people. Normally, we set up two single-size beds, so that you can make wide use of the room. If you need more than two beds, please contact us in advance. The interior was coordinated by a designer, from selected Japanese designer products. The toilet and bathroom are separate. There is an independent gateway, so you can enter and leave freely during your stay. The room is about 36 square meters, in total. This apartment house is a recent construction.
One more thing we would like to add a special mention is the apartment view on 16th August. There is a special event Gozan no Okuribi (Mountain Bonfire) on 16 August in Kyoto. You can see one mountain from the 3rd floors window.
GOZAN NO OKURIBI:
This Gozan Okuribi is one of the most important events in Kyoto. It is held on 16th of August. They light up bonfires on 5 mountain surrounding Kyoto city. They light up lines of torches arranged in the shape of Kanji characters up on the mountains to make them appeal into the distance. The purpose of this event is to send out spirits of deceased to celebrate the end of summer. This time of the year is called Obon season in Japan. Gozan stands for 5 mountains and Okuribi means " Sending out spirits in the form of bonfire ".
Amenity and facilities
TV, refrigerator, microwave oven, vacuum cleaner, iron, ironing board, microwave oven, ion dryer, toilet with fully automatic washlet, free wireless internet, shampoo, rinse, body soap, hand soap, complete set of kitchen utensils (detergent, sponge, scrub, chopsticks, spoon, fork, knife, small spoon, wine opener, scissors, knife, cutting board, tea pot, frying pan, spatula, tongs, large and small bowls, coffee cups and saucers, glass cups, soup plates, side plates, dishes, teapot, salt and pepper
kitchen towels), blankets, air conditioning, guidebook, Kyoto photo book, trash can, hair dryer etc.
House rules
No smoking
No pets allowed
No parties & events
Not safe for infants (not under 2 years old)
Safety equipment
smoke detector
Fire extinguisher