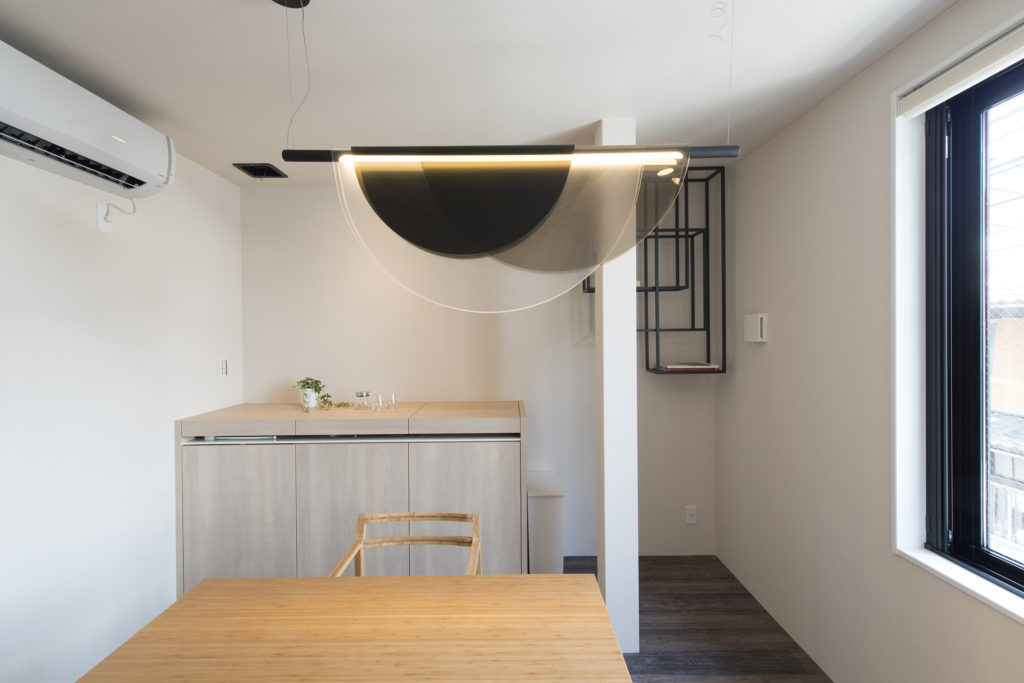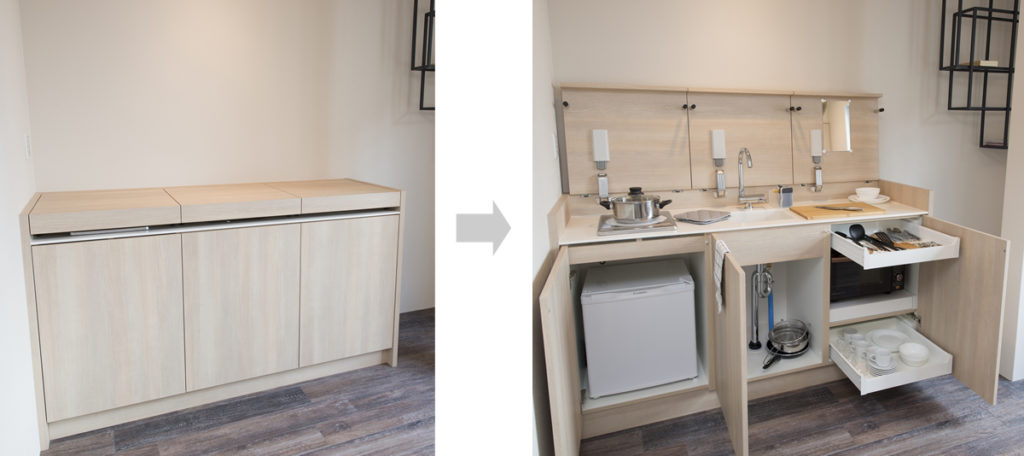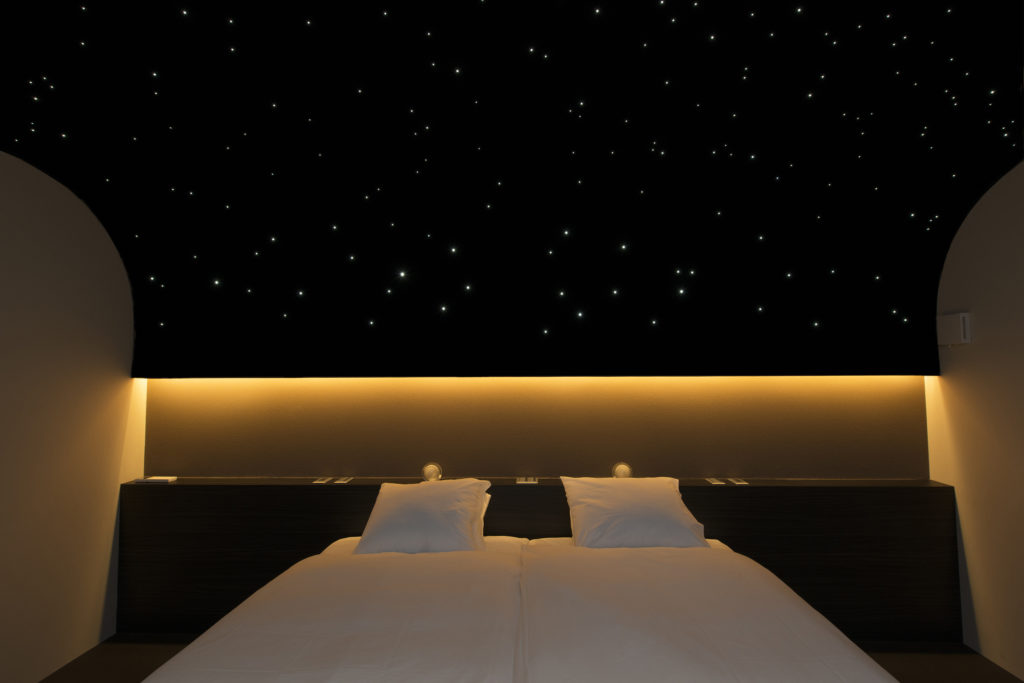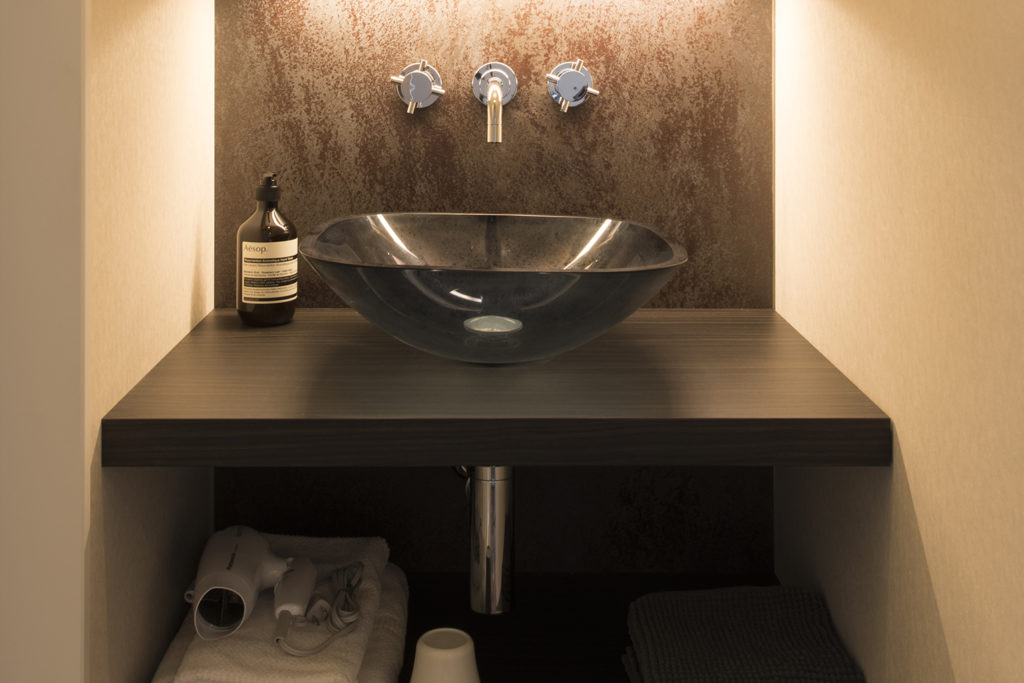 NIMON's room no.1 "KAI" is a cozy modern maisonette apartment. The apartment is particularly nice because it is south facing, so the rooms are well lit. The bedroom is upstairs. A noteworthy feature of this room is the bedroom lighting. When you switch on the bedroom light, there are lots of sparkling lights on the ceiling like a beautiful starry sky. We offer a comfortable and unique experience with a fusion of Kyoto's traditional and contemporary design.
We have high-quality hotel-use beds for up to four people. Normally, we set up two single-size beds, so that you can make wide use of the room. If you need more than two beds, please contact us in advance. The interior was coordinated by a designer, from selected Japanese designer products. The toilet and bathroom are separate. There is an independent gateway, so you can enter and leave freely during your stay. The room is about 40 square meters, in total. This apartment house is a recent construction.
We hope your stay in Kyoto will be a memorable one.
Amenity and facilities
TV, refrigerator, microwave oven, vacuum cleaner, iron, ironing board, microwave oven, ion dryer, toilet with fully automatic washlet, free wireless internet, shampoo, rinse, body soap, hand soap, complete set of kitchen utensils (detergent, sponge, scrub, chopsticks, spoon, fork, knife, small spoon, wine opener, scissors, knife, cutting board, tea pot, frying pan, spatula, tongs, large and small bowls, coffee cups and saucers, glass cups, soup plates, side plates, dishes, teapot, salt and pepper
kitchen towels), blankets, air conditioning, guidebook, Kyoto photo book, trash can, hair dryer etc.
House rules
No smoking
No pets allowed
No parties & events
Not safe for infants (not under 2 years old)
Safety equipment
smoke detector
Fire extinguisher